Blogger Pages
Novica


New Elite


Posts: 21
Threads: 7
Joined: Jun 2013
Reputation: 10
Thanks Given: 3
Thanks Received: 4
I would like to know how to make a pages, well, how to make somethng like this: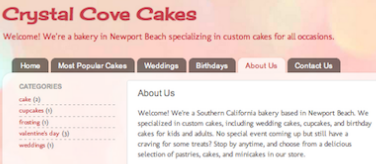 I would really appreciate if someone could help me out with this. :)
LionClaw


On The Grind...


Posts: 69
Threads: 2
Joined: May 2013
Reputation: 0
Thanks Given: 1,008
Thanks Received: 8
Achievements:


You could use blogger templates. Just google "free blogger templates" and you will find some sites that offer some nice templates. Like:
http://btemplates.com/
. Google is your friend
.