8k Followers Instagram cats account!
visvaldeliss


Ready To Rock This Sh$t!


Posts: 25
Threads: 7
Joined: Mar 2015
Reputation: 0
Achievements:


Hello people!
I'm selling my cats' niche account with 8423 followers and ~12% engagement at the time of writing this, here are the stats:
http://prntscr.com/k1dfzg
&
http://prntscr.com/k1dg6x
Posts get 500+ likes and ~10 comments if I post more often but not interacting with commentators, and they get 1k+ likes and more comments if I post less and interact with followers (once every 3 days)
Price is 50$ or 40 euros write me at visvaldeliss@gmail.com if you want!
IMPORTANT:

Sellers are encouraged to provide reviews on sales threads. Buyers are also encouraged to first ask sellers questions before purchasing any services/products.



CharlieHarper


More bots. -> More sleep. ;-)


Posts: 3,302
Threads: 285
Joined: Jan 2017
Reputation: 300
Achievements:


Thread approved.

Good luck, "meow"! ;-)
---
.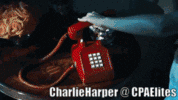 Automate your daily work with Bots!
Then you'll have more time to sleep. ;-)
visvaldeliss


Ready To Rock This Sh$t!


Posts: 25
Threads: 7
Joined: Mar 2015
Reputation: 0
Achievements:


(2018-07-01, 05:12 AM)

CharlieHarper Wrote: Thread approved.

Good luck, "meow"! ;-)
Thank you! ;D
And because screenshots server is down I'm adding new URL to see stats:
https://imgur.com/a/if0juWr
Related Threads
Thread
Author
Replies
Views
Last Post
⭐️ GramCreator ⭐️ Instagram Account Creator | Phone & Email Verification ⭐️
Frenzied
242
20,940
2020-11-07, 09:00 PM
Last Post: Frenzied
***High Quality Accounts***Facebook, YouTube, Gmail, Instagram, Twitter. Non-Pva/Only
FbPvaStore
47
7,005
2020-11-07, 03:07 PM
Last Post: X0t0
ADWORDS ADS ACCOUNT! CHURN N BURN ACCOUNT! THRESHOLD $350!
mysteriosx
154
32,100
2020-10-27, 09:38 PM
Last Post: mmo4newbie
Facebook Ad account + free credits + free master card all with ( $12 )
BestAds
21
3,281
2020-06-15, 08:51 PM
Last Post: kenex
SMGeek.com - Social Media services - Youtube, Facebook, Instagram, Twitter and more
SMGeek
70
10,133
2020-05-16, 11:16 PM
Last Post: liquidocelot