Back after 5 months broke af
SnackyCPA


-


Posts: 295
Threads: 29
Joined: Jan 2015
Reputation: 60
Achievements:


Hi Elites, i'm back to the forum after 5 months of inactivity. During this time i've tried to launch many projects but i've failed.
All my projects have failed so far, the unique thing that worked a year/2 years ago was cpa affiliate marketing.
Today i've purschased accs to run insta bot but it sucks , they get blocked and asking me a phone.
(weird coz i bought em at bulk site with phone but seems that the account isn't verified just comes with textnow phone and login to do it yourself)
Currenlty me and a dev we're on another project, crypto related, and the unique and last one i can afford. so it have to work!
I also want to share with you the total money i have on bank 
 LOL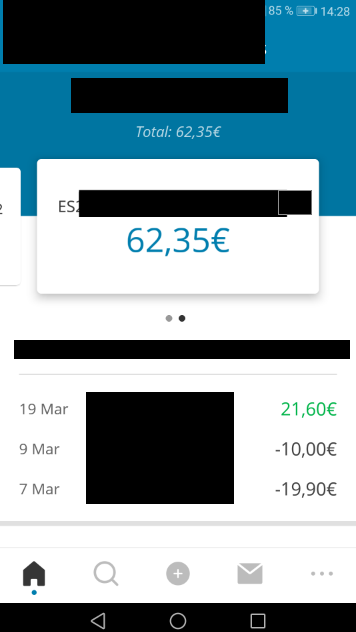 Yeah, around 80 bucks. It sucks!!!
Last $5000 i've spent on a failed project god damn..
Now trying to get into the instagram method but accs getting locked.
I can not test much because i will run out of funds.
Well, i still have $500 in bitcoin so i can pay mobile, and gas.
What do you think? What should i do
---
pαтιeɴce, perѕιѕтeɴce αɴd perѕpιrαтιoɴ мαĸe αɴ
υɴвeαтαвle coмвιɴαтιoɴ ғor ѕυcceѕѕ
ArtoAllan


Lund Marketing


Posts: 352
Threads: 38
Joined: Feb 2015
Reputation: 44
Achievements:


I know the feeling, was banking hard 6-12 months ago, however some personal things kinda made me spent nearly everything. Cant wait for the tax returns so I´ll have funds again.

But its all about hard work as long as you cant invest. Instagram and all these kind of free methods can be a pain in the ass, so its all about testing things.

Have you considered doing seo on low competion blackhat niches? Buying 1-2 good domains should be a easy way to get a steady flow of 20-40$ daily going. I my self have a few strong domains from a old PBN of mine which I am planning to use for some SEO projects which should be rather safe.
LosPollos


Upcoming Elite


Posts: 196
Threads: 1
Joined: May 2016
Reputation: 0
Achievements:


Maybe a faster way to get some money right now would be to experiment with building those insta accounts either to sell, or to use as a portfolio to get IG management clients. Then when you get a better understanding of the platform you'll have more success haxxing it for CPA purposes. I think insta is really hard atm with the bot crackdown and changes to the algorithm.
glowerz7


Upcoming Elite


Posts: 197
Threads: 9
Joined: Oct 2016
Reputation: 22
Achievements:


Man! I know the feelings, BUT i would say keep trying and you will surely bank hard.
FRENCHINDAHOOD


Coming Back Next Year


Posts: 408
Threads: 11
Joined: May 2013
Reputation: 75
Achievements:


@
SnackyCPA
Don't worry bro, atleast you tried some stuff and i'm sure you learned a lot
Some people don't even start something, they are scared to fail. after every failer their is successsss <3
I wish you all the best, i'm 10.000% that you'll make it back :) good luck bro
prankstar


Rising Elite


Posts: 83
Threads: 4
Joined: Feb 2017
Reputation: 0
I can understand the feelings mate, Welcome back and good luck!