BALI Tourists Are Unknowligly EATING DOG MEAT
DrKent


Turn your wounds into wisdom.


Posts: 1,629
Threads: 30
Joined: Jul 2013
Reputation: 263
Thanks Given: 1,085
Thanks Received: 4,232
Achievements:


WARNING: Graphic images and video below!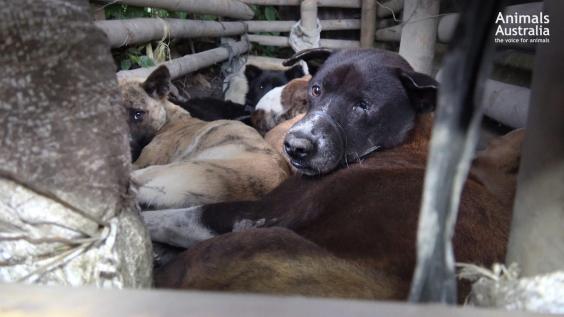 They found that every day, dogs - including pets - are being taken off the streets of Bali and killed, often brutally, to be sold as meat to tourists.

"Dumped in bamboo crates or plastic rice sacks, terrified dogs await the nightly slaughter with legs tied and mouths taped shut," Animals Australia say.

"They may languish like this for hours or days without food or water. One by one they will be brutally slaughtered in full view of their companions.
Read more:
http://www.independent.co.uk/travel/bali...97121.html
interwent


Rising Elite


Posts: 93
Threads: 2
Joined: Feb 2017
Reputation: 0
Thanks Given: 12
Thanks Received: 13
from where these tourist are coming
holkapolka


Rising Elite


Posts: 81
Threads: 4
Joined: Feb 2017
Reputation: 0
Thanks Given: 10
Thanks Received: 9
Shameful, the tourist spot surely gonna loose many tourists.
grenadez


Upcoming Elite


Posts: 128
Threads: 6
Joined: Oct 2016
Reputation: -5
Thanks Given: 18
Thanks Received: 10
Achievements:


Is this news true? I was thinking to go to Bali :/