Bug regarding old accounts - to socavali
CharlieHarper


More bots. -> More sleep. ;-)


Posts: 3,279
Threads: 283
Joined: Jan 2017
Reputation: 300
Achievements:


There is a "new" forum bug related to older member accounts. We're going to look into it.
Maybe caused by the volunteer coders of the old CPAElites admin/owner H*wkE*e (they messed up the MyBB PHP code due to undocumented, insecure changes).
@
socavali
(2019-12-28, 12:14 AM)

socavali Wrote:

For MOD:




I contact you before, CharlieHarper because I want to send you a Free Sample and I want to leave your honest review. But you don´t reply to my message!
You sent me a PM 27 hours ago only, at the official christmas bank holiday.
You can't expect to get your sales thread approved without any manual approval. And especially you can't expect any personal review/vouch. I never vouched for any service, and I won't do this in the future, since I prefer to stay neutral.
You'll receive a reply of the semi-automated sales thread approval system in a few days.
Please be aware that other forums need weeks to approve sales threads.
---
.
CPAElites Essentials (2020)
is coming:
Click /here/ to read more!
Click /here/ to follow discussions, feedbacks and ideas!
---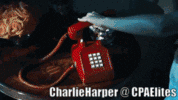 Automate your daily work with Bots!
Then you'll have more time to sleep. ;-)