Automate the Boring Stuff with Python_ Practical Programming for Total Beginners
2018-01-21, 08:36 AM,
(This post was last modified: 2018-02-19, 02:32 PM by WarAffiliate.)
WarAffiliate


Graphic Designing


Posts: 2,107
Threads: 81
Joined: Jul 2014
Reputation: 280
Achievements:


Software is at the core of so many of the tools we use today: Nearly everyone uses social networks to communicate, many people have Internet-connected computers in their phones, and most office jobs involve interacting with a computer to get work done. As a result, the demand for people who can code has skyrocketed. Countless books, interactive web tutorials, and developer boot camps promise to turn ambitious beginners into software engineers with six-figure salaries.
This book is not for those people. It's for everyone else.
On its own, this book won't turn you into a professional software developer any more than a few guitar lessons will turn you into a rock star. But if you're an office worker, administrator, academic, or anyone else who uses a computer for work or fun, you will learn the basics of programming so that you can automate simple tasks such as the following:
Moving and renaming thousands of files and sorting them into folders




Filling out online forms, no typing required




Downloading files or copy text from a website whenever it updates




Having your computer text you custom notifications




Updating or formatting Excel spreadsheets




Checking your email and sending out pre-written responses



These tasks are simple but time-consuming for humans, and they're often so trivial or specific that there's no ready-made software to perform them. Armed with a little bit of programming knowledge, you can have your computer do these tasks for you.
Moderator edit: Empty "hide" tag removed.
Share This Thread :

4eller


Hustlin'


Posts: 225
Threads: 43
Joined: Jun 2013
Reputation: 6
Achievements:


I've read this book before, it's a great read and demonstrates practical uses for python as a beginner! If you're really interested in developing bots I highly suggest downloading this!

Nice share :)
4eller
ArtoAllan


Lund Marketing


Posts: 377
Threads: 37
Joined: Feb 2015
Reputation: 44
Achievements:


This is one of the better books mate. Great share :)
And as you're saying, its a good "starter book", plain and simple it can allow a the dedicated people to create small softwares that automate some of those borring tasks.
One thing I've been glad for in person is a excel sheet updating software.
I could follow all my campaigns in my excel sheet, calculating roi, ctr, cr, traffic status, cpc and much more.

With a nice overview and organisation, it makes things much easier to scale.
yesman


Upcoming Elite


Posts: 309
Threads: 25
Joined: Mar 2014
Reputation: 12
Achievements:


After so many years in this field, I realized that Automation is a key factor if you want to succeed in Affiliate Marketing.I would highly advice everyone to learn programming language to automate boring tasks.
krypton_bleu


New Elite


Posts: 11
Threads: 2
Joined: Jun 2015
Reputation: 6
Achievements:


Thanks for this stuff, been looking for this kind of material where I can at least enhance the little idea I had on my mind.
CharlieHarper


More bots. -> More sleep. ;-)


Posts: 1,362
Threads: 34
Joined: Jan 2017
Reputation: 172
Achievements:


@
WarAffiliate
I had to edit your post and replace the download link. Your VirusTotal scan link and the download link didn't match.
This is the second issue regading VirusTotal scan links in February 2018 only. May I ask you to take care the next time please?
Thank you! :-)
---
.
My latest thread:
3 to 5 Million US$ revenue
---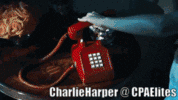 Automate your daily work with Bots!
Then you'll have more time to sleep. ;-)
WarAffiliate


Graphic Designing


Posts: 2,107
Threads: 81
Joined: Jul 2014
Reputation: 280
Achievements:


(2018-02-19, 02:10 PM)

CharlieHarper Wrote: @

WarAffiliate



I had to edit your post and replace the download link. Your VirusTotal scan link and the download link didn't match.

This is the second issue regading VirusTotal scan links in February 2018 only. May I ask you to take care the next time please?

Thank you! :-)
Thanks for the reminder. Cheers