[Article] Solve your economic life, grow the inner spirit
2014-02-01, 05:06 AM,
(This post was last modified: 2015-09-08, 03:34 AM by editify.)
editify


γνῶθι σεαυτόν


Posts: 330
Threads: 28
Joined: May 2013
Reputation: 136
Thanks Given: 581
Thanks Received: 6,283
Achievements:



Here is another strange share of mine, ahaha, I feel weird when I look at my threads the next day, but they get me inspired to help people.
I'm not some kind of guru nor anything like that, I am just trying to help you guys in every way that I can.
Today I was asked a personal life questions and my advice on them, and such pertinent question lead me to write
two big life problematics
.
Problematics that we come across each day of our life, each time we watch TV and each time we look at how much our paths and courses change.
I enjoyed alot writing this , and be aware that understanding what I meant could change your life in a way that you finally can get to work in what you Love! That's true motivation.
Don't expect to solve your life problems only by reading this article, instead hope to acknowledge them and embrace them, which is how you solve problems.
Human minds are like rivers; thoughts arrive and they go away, we create the self which is composed by several belief systems that we "adopt", that we hold on to, and that is what got several nations and many individuals killed.
When one tries to grasp something that cannot be grasped, he finds himself lost, empty, because even though his nature knows he cannot grasp thoughts, beliefs, ideas, he tries and tries to understand; and he makes schemes that would give him the ability to grasp the ungraspable, which results in the feeling of void.
So then, what do you do when you are lost? You panic, you enter a realm of fear.
Now, the state of fear is highly volatile and low vibrational state. When you enter in such state, you become the most manipulable version of yourself, and that is a powerful method to bend your concepts of life.
So, now that you are in such a state, it's hard to get out of it, when all you know is television and society's teachings.
The solution is understanding what reality means.
What is reality for you? Ask yourself.
For the person that understands this whole system, is the same person that knowns there is no possible way you can perceive it or understand it. But there are certain patterns, things that happen before they happen, in different planes, in which physical happenings derive from your thoughts and beliefs, like a reflection of what you thing.
So then, when you acknowledge there is no way you can decipher this and rule everything in the way you would like, you feel free.
Because you know that whatever you might go through , you will always feel safe, it will only show you another reality, it is life's way of teaching you.
Grasping this dynamical universe, is trying to catch a flame, it will only get you burned.
The trick is going with life's flow, not expecting things and outcomes all the time.
If you go with the universal flow, your flow, and you tune into your rhythm, you become like water. There is nothing weaker than water, yet there is nothing that can overwhelm it.
Do your thing ---> Step Back--->Forget it
For the true sage , home is wherever he is, because he learned quietness and graciousness, it's inner life.
Once you learn this basic principle that is intrinsic to humans and all beings, you let go of control and let life take its natural course. I know this can sound a bit cliché, but take my word for it, I can feel at ease and relaxed in every situation might throw at me.
When life throws things at you, you cannot play hard, that will only create a bigger impact. You have to become water to overwhelm such situations and such challenges.
Remember , fear is the snake that eats itself.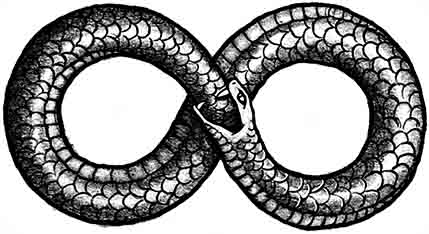 Problematic 2: Fitting In the System's Keyhole
Most of westerners are fooled into the idea of the self, the individual that as a separate nature from everything else. This same indivual must follow rules, must fit in the system like a key in a keyhole. The mistake that we make, is falling into the illusion that we can become the key that is necessary for the system, even though we cannot.
Each and everyone of us is a different key, with a different shape, meaning and purpose.
For each person there is a different keyhole, a door to be oppened, this door will not be same as your neighbour's , but you shall not fear what stands inside, since it is the door in which you will find your purpose.
That's why most of us go work into companies, because working in a company is a thing that milions of people do, and they are doing fine, it's something that is known, so then,you replace your passion with that of which is known and banal.
Why is that?
Following the same logic, you don't follow your passion because the path it takes to earn a living out of it is unknown, and most people fear the unknown because of the fact they cannot grasp the unknown , neither can they make up the illusion of being in control of the unknown.
Now the system is built so so well by dark minded men, that the masses cannot acknowledge their uniqueness, if only every individual awakened to this reality, everything would be in harmony.
Now you can figure out the solution...
If you have a true passion for something and you have pleasure in that same thing, you will eventually become a master at it. Alright, now think! Back then , there was no internet and true passionate beings still accomplished immortality, by being masters at what they were passionate about. Think of Bethoven, Einstein, Voltaire, these people didn't have the internet to spread their ideas, but they still accomplished immortality.
Now you have the internet, the thing that runs itself, that has no center, a secondary universe if you will. If you do what you are passionate about and share it, you not only feel complete , but you will make a living out of it.
If you need help , I am here, just PM ;)
sortija

,

(2014-07-07 03:08 AM)

ebizprep

,

(2014-05-06 04:29 AM)

KillBizz

,

(2014-05-04 12:47 AM)

klaatu97

,

(2014-04-25 03:27 PM)

SnelJel

,

(2014-02-11 11:43 PM)

ultras

,

(2014-02-01 10:19 AM)

spAceflight

,

(2014-02-01 06:57 AM)

pwned

,

(2014-02-01 05:46 AM)

Excellion

,

(2014-02-01 05:15 AM)

eragus

,

(2014-02-01 05:14 AM)

Hax

,

(2014-02-01 05:13 AM)

typhone

,

(2014-02-01 05:12 AM)

Alexander

,

(2014-02-01 05:09 AM)
Share This Thread :

sortija


New Elite


Posts: 11
Threads: 0
Joined: Jun 2014
Reputation: 0
Thanks Given: 41
Thanks Received: 0
This is a very powerfull message. I really apreciate your share, I am still thinking about it. Thank you.
paradise


Its a broom, if you see again.


Posts: 407
Threads: 20
Joined: Jun 2013
Reputation: 102
Thanks Given: 2,230
Thanks Received: 782
Achievements:


Nice bro you got some good insights.
I will try to sum it up although i know no feeling can be described in words.
You are not what you think you're, so why to bother about the things happening to this You.
If you seek for good selflessly you will find God standing everywhere.
Required


escaping the rat race


Posts: 1,058
Threads: 166
Joined: May 2013
Reputation: 198
Thanks Given: 1,125
Thanks Received: 14,586
Achievements:


I like what you said about flowing like water. Gives a sort of euphoric effect and allows you to really fine tune the rhythm you work at.
Thanks for the post.