Approved Network LEADBIT.COM - MAX profit on exclusive WOW-offers (CPS/CPL for adult, diet, skin)
Post: #71
leadbit


Rising Elite


Posts: 55
Joined: Feb 2016
Reputation: 0


Thanks Received: 3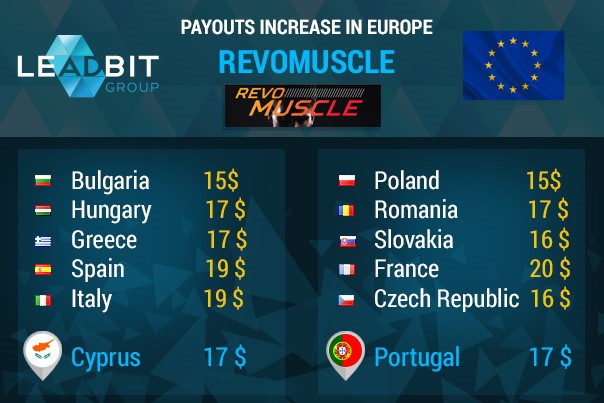 HUGE PAYOUT INCREASE IN EU
Hi there! This week starts with the great news. We've just increased
RevoMuscle
payouts!
RevoMuscle - a muscle-building supplement
Let us introduce the best payouts for a muscle-building supplement on the market!
RevoMuscle is available in 12 GEOs, with the payouts up to $20 per lead!
More info here
:
http://leadbit.com/offer/wm/948
Hurry up and make profit with Leadbit.com!
Post: #72
leadbit


Rising Elite


Posts: 55
Joined: Feb 2016
Reputation: 0


Thanks Received: 3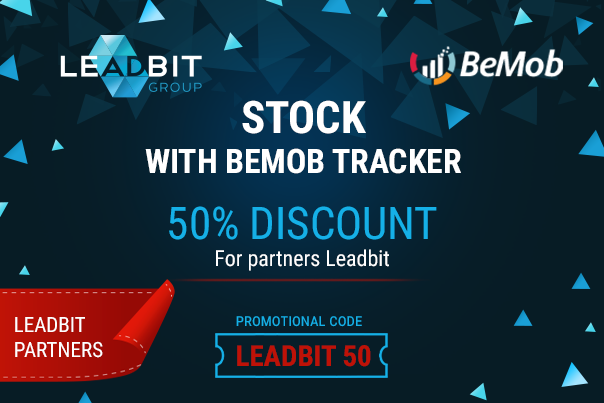 BEMOB & LEADBIT - TRACK YOUR TRAFFIC WITH 50% DISCOUNT
Hello, friends! Ar you looking for the Today we are happy to present you BeMob. It is a cloud - based tracker for the effective management and distribution of traffic.
It is great tool for experienced affiliates as well as for the beginners. Read our short manual how to set up tracking through Bemob.
Read more about the tracker here
https://bemob.com/en
And of course the bonus for Leadbit affiliates is here! 50% discount once you signed up!
Follow this link
https://panel.bemob.com/#/register?promo=LEADBIT50
, register and track your traffic effectively!
Have a nice day!
Post: #73
leadbit


Rising Elite


Posts: 55
Joined: Feb 2016
Reputation: 0


Thanks Received: 3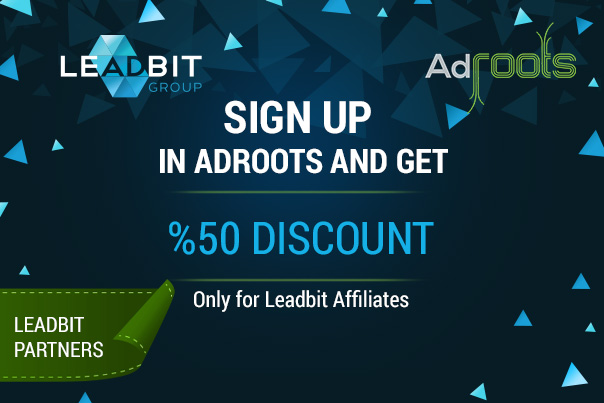 ADROOTS BONUS FOR LEADBIT AFFILIATES
Good news everyone! Our trusted partners, really useful traffic tracker and just cool guys from AdRoots have been shared 50% discount with #leadbit affiliates.
Just sign in AdRoots and get your personal lifetime discount. No CC required - get started in seconds!
Some words about what AdRoots. It's an EverGreen Click Management Platform for teams and agencies to scale their Digital Advertising Campaigns.
More info about AdRoots Tracking & Analytics Platform here
http://a.adroots.com/
It surely will bring you the best insights about your ads optimizations. Stop talking here and go to test it out ;)
Post: #74
leadbit


Rising Elite


Posts: 55
Joined: Feb 2016
Reputation: 0


Thanks Received: 3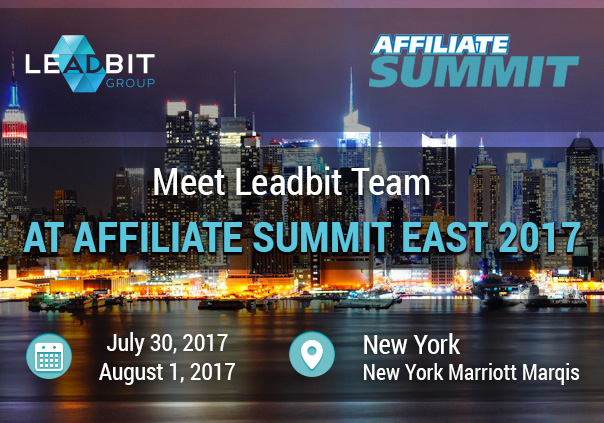 LEADBIT TEAM AT AFFILIATE SUMMIT EAST 2017!
Hello there, friends!
We have awesome news! This summer #Leadbit Team is going to attend Affiliate Summit East 2017 held in New York, USA.
During July 30 – August 1, 2017, more than 5,500 digital marketers from over 70 countries will gather at the New York Marriott Marquis for the performance marketing industry's premier global event, Affiliate Summit East 2017. So we are surely in!
More details are here
http://affiliatesummit.com/events/ase17/
If you are looking for new in-house nutra offers as well as mobile subscriptions, schedule a meeting with our senior BDM - Max!
Email
-
m.akhlestin@leadbit.com
Skype
- live:max.leadbit
See ya in NYC, at ASE 2017! :)

© 2013-2017 CPA Elites Ltd
Enhanced by MyBB and WallBB