EvaDav - native advertising network | CPM | CPA | Push notifications
EvaDav


New Elite


Posts: 45
Threads: 2
Joined: Mar 2019
Reputation: 0
Achievements:


Hey Guys!
HOT news for Advertisers:
CPM buying is available
Use creatives with high CTR and get traffic at low rates!
Test the new model in
your accounts
. Welcome!
CPС minimum bids were decreased - $0.005
Working for:
RU, BY, PL, RO, HU, CZ, LT, PT, EE, US, DE, ES, IT, GB, FR, CA, SE, NL, AU, BE, CH, NZ, IE, DK, NO, FI, LU
Any questions? Ask our 24/7 support team or your personal manager for details.
To sign up the new advertisers follow the link and increase your profit with
Evadav
We are improving the platform for you!
EvaDav


New Elite


Posts: 45
Threads: 2
Joined: Mar 2019
Reputation: 0
Achievements:


Hey guys,
Not so long ago, we launched new opportunities for advertisers:
- buying by CPM model;
- decreased minimum CPC bids for top geo.
Have any of you already tested and seen the first results?
Please share with us your feedback here!
The new opportunities are available in
your accounts
. Welcome!
To sign up the new advertisers follow the link and increase your profit with
Evadav
tahi123


New Elite


Posts: 10
Threads: 0
Joined: May 2020
Reputation: 0
I'm looking for a advertiser can run campaign for VAS offer. Specifically the Sms Subscription Service (MO flow)
EvaDav


New Elite


Posts: 45
Threads: 2
Joined: Mar 2019
Reputation: 0
Achievements:


Boosting Push & Pops Traffic During The Pandemic: Don't Let Golden Opportunities Slip By

COVID-19 goes increasingly viral, so should be your creatives. Extraordinary times provide extraordinary opportunities. Now, when most people are locked on four walls, they spend most time on the Internet. Work, shopping, entertainment, dating, and communication – all that goes online, which means you've got a perfect chance to increase push and pops traffic and attract new audiences.
Let's take a sneak peek at the current market trends to reveal how push and pops traffic might be increased.
Some industries will thrive

The following emerging market trends should be highlighted:
- People save money and refuse from impulse buying;
- The demand for immune-boosting products has risen considerably;
- People are seeking for new ways to make money, which means cryptocurrencies, freelance platforms, affiliates, and investment solutions are getting more popular;
- Until recently, mobile traffic prevailed over desktop, but things have changed for a while;
- While the nearest future is uncertain, most people strive to save as much money as they can.
Health and financial spheres are on the rise together with grocery delivery, medications, online entertainment (video games, gambling, streaming, adult websites), money transfer services, and websites/apps for dating and communicating. It especially concerns the markets in the US, Italy, Spain, and other European countries.
It's not hard to predict that brick-and-mortar businesses will be affected by COVID-19: the offer surpasses demand. Thus, the companies which adjust faster and start offering online services and delivery are likely to stay afloat. This is exactly when they need active online advertising, and push or popunder ads come in handy.
How to reap maximum out of push and pops traffic?

Push notifications and popunders are the best ad formats to experiment with during the quarantine. First, they grab users' attention immediately. Secondly, they are more likely to convert when designed properly.
The best verticals to use push ads and pops are entertainment, dating, coupons, health and beauty, betting and gambling, video games, financial services, grocery delivery, and banking.
Here's what you should consider when experimenting with push and pop creatives:
1. Motivate users to buy. The conversion rate won't rise until you show clear, undeniable benefits of your products/services during the pandemic.
2. Discounts and special offers are exactly what the audience needs.
3. Re-consider your target audience. It might get much wider now when everyone is online.
4. Create a strong, persuasive landing page. People think twice before making purchases (see point 1).
5. Go creative. Come up with catchy titles and bright pictures – the audience should be entertained and surprised.
6. Schedule ads and reduce their frequency. Focus on the content!
Try Evadav
Want to test new ad formats? Consider
Evadav
online advertising platform. It supports popular offer types (CPC, CPV, CPM) and essential ad formats (push, in-page push, popunders). The minimum payout is as low as $25, and withdrawals can be made by any of 15+ convenient methods (PayPal, Capitalist, Paxum, Payoneer, and others). It goes without mentioning a 5% referral commission and 24/7 customer support.
Evadav
works with a different traffic sources, provides real-time reports and essential features like back URL, anti-AdBlock, direct links, etc. It's a comprehensive solution for easy and efficient integration of push and pop ads.
We support all verticals, including games, health, dating, finance, gambling, betting, etc. Don't miss our profitable offers:
· PUSH and INPAGE traffic bids are $0.001-$0.002 (CPC) for India, Egypt, Iran, Bangladesh, Sri Lanka, Pakistan, Dominican Republic, Brazil, Colombia, Philippines, Indonesia, Turkey, and Morocco.
· POPS traffic bid is $0.001 (CPV) for the Russian Federation, Sweden, Indonesia, Canada, Ireland, China, Austria, Thailand, New Zealand, Brazil, and Japan.Distribute your budget. It's a perfect time for diversifying your campaign and leveraging different ad formats.
EvaDav


New Elite


Posts: 45
Threads: 2
Joined: Mar 2019
Reputation: 0
Achievements:


Advertisers -
Premium Pops
Campaigns
#evadavnews
How to choose the best sources from the millions of available traffic clicks?
Check our ad format:
Premium Pops
.
Massive supply from high-quality placements and low demand. This is a winning combination. It allows you to get more convertible traffic from the following geo:
- RU 0.0007$
- UA 0.0015$
- KZ 0.0031$
- DE 0.0032$
- FR 0.0021$
- IT 0.0014$
- IN 0.0003$
- ID 0.0004$
- CN 0.0009$
- MN 0.0012$
*All prices are CPV
Create campaign >>
Thordinrad


New Elite


Posts: 2
Threads: 1
Joined: Nov 2019
Reputation: 0
EvaDav


New Elite


Posts: 45
Threads: 2
Joined: Mar 2019
Reputation: 0
Achievements:


EvaDav


New Elite


Posts: 45
Threads: 2
Joined: Mar 2019
Reputation: 0
Achievements:


A Definitive Guide to Advertising in eSports and Gambling
Recently, a lot of industries have suffered a lot from the impact of quarantine – it was a hard time for businesses. However, staying home makes people turn to the Internet, and online entertainment is in high demand. Such spheres as video games, betting, TV subscription services are thriving together with eSports and online gambling.
What does it mean for advertisers? It's the right time to experiment with new ad formats, and there are no better verticals for that than betting on sports events and gambling. This guide will explain why these spheres are a hot target for advertising in 2020, who your target audience is, and how Evadav can help you optimize ad campaigns to reap maximum benefits.
ESports & Online Gambling: Peculiarities and Benefits
With countries keeping their borders closed, it seems like life has been paused, and no sports events are going to be organized in the nearest months. The Olympic games have been canceled, football fields are staying empty, and no matches are seen on schedules. Has the sports industry stopped existing? No! Our attention reverted to a somewhat different industry – eSports.
What is eSports?
To put it simply, eSports are all online video games played on a competitive basis. Instead of being in the middle of a field to play football, participants sit in front of their PC and access the 'battlefield' via the Internet. The most popular games today are Halo, CS: GO, Call of Duty, Starcraft and Warcraft.
Still don't believe in the hype around eSports? Take a look at the audience of some popular tournaments:
If you aren't a gamer but rather prefer watching, you've got the opportunity to earn by making bets – those are available for eSports events, too. If such an option doesn't appeal to you, there is another one described below.
Online vs traditional gambling: what's the difference?
There's no need to explain what is traditional gambling – we all know what casinos are. Now, with technologies being leveraged in every sphere of our life, it's possible to play slots and card games without leaving your house. Online casinos offer pretty much the same games.
The main difference between traditional and online gambling is that games are available in electronic format, and websites accept online payments supporting various methods like PayPal, Payoneer, Skrill, Qiwi, bank cards and cryptocurrencies. Focus on users' convenience!
Discover the opportunities for eSports and gambling advertising in Evadav. Click here to register.
Advantages
Why do people enjoy eSports and online gambling?
   Enormous choice of games and genres;
   24/7 access to games and tournaments;
   Opportunity to earn money without much effort;
   Bonus programs (free spins, deposit bonuses, etc);
   Huge worldwide community;
   Confidentiality of personal and payment data;
   They provide the same thrill of the competition as real-life playing.
What numbers say?
Both eSports and gambling industries are on the rise – it's an undeniable fact that's proved by numbers.
Here's the prediction of gambling market growth in the US:
While the Chinese authorities continue knocking down on online gambling sector (even despite the potential deficit of $6 bln - the result of a two-week closure of Macau casinos), and deliberately refuse getting income from this industry, some US states are seriously considering legalization of online gambling, taking into account the scale of the epidemic and potential losses. Since the USA is about to soften the laws, other countries may follow the lead.
In the similar manner, the audience of eSports is growing at the exponential rate, and the audience is expected to reach 600 mln viewers (both occasional and frequent) by 2023:
Who is your audience?
Theoretically, you can target all people aged 14-99 when it comes to eSports: virtual games are played by people of all sex and age. According to The Esports Audience research report from Business Insider Intelligence[
1
], Gen Zers are more receptive to nontraditional sports, like eSports, than traditional sports — 56% of US Gen Z men (aged 13-21) said nontraditional sports are relevant to their generation. 62% of US eSports viewers are aged
Need help with targeting? Register in Evadav and get help from a personal ad manager.
When it comes to gambling, it's more popular among people aged 21-55. When you're defining the target audience, it's crucial to be aware of local laws and regulations concerning the gambling sphere. For example, UK has gambling-tolerant policy, which results into the domination of its market over European neighbors:
Why Try Advertising eSports & Betting?
According to South China Morning Post, wagering on eSports is the fastest-growing betting trend in sports gambling with punters around the world expected to bet up to $12.9 bln on gaming by 2020. It goes without mentioning simply viewers – they generate even higher income.
2020 is the best time to grab the opportunity to enlarge the target audience. People spend more time home and they need more entertainment options – you can offer them betting and gambling. The chance of ad campaigns' success gets significantly higher.
With the techniques making playing fairer and more immersive, online casinos attract more people. Games are getting more involving, and blockchain technologies guarantee fair playing. The evolution of live dealer games and confidentiality also make online casinos preferable. The global online gambling market may grow $58.9 bln in 2019 and to $66.7 bln[
3
] in 2020, which means the growth rate of 13.2%. The main reason for such an immense growth is COVID 19 because of which people have to work home and stay nearly locked. That means having a lot of time for leisure activities, such as online gambling.
Understanding the most appealing ad formats
Which ad formats will work best for gambling and eSports? Evadav offers the most prospective options:    
Native push advertisements
are pretty easy in creation and at the same time are very efficient because the target audience is already defined – those are app users. It's the best way to inform about new games and features or upcoming events.    
In-page push ads
guarantee a high CPM with 25% higher conversion. They are supported by all browsers and can be easily targeted. This fresh format is recommended for the gambling sphere.    
Popunders
can be organically implemented in website pages and stay non-obtrusive if they contain truly useful information. This is the best format for giving free eBooks for subscriptions, advertising tournaments and contest games.
Want to try top-notch ad solutions from Evadav? Click here.
Top-10 practices for eSports & Gambling advertising
Before you start an ad campaign, it's crucial to define the target audience. Please, note that you should make your own research and define the target audience according to the products offered.
1. Define your audience and geo
Evadav team has gathered related statistics for you to understand the target audience better.
As we have mentioned, the UK is one of the most prospective markets for advertisers: the laws allow for full-fledged gambling activity, and CPM rates are pretty high, which attracts advertisers, too.
Moreover, the USA is about to make steps towards legalization of online gambling, not mentioning that it's the 'stronghold' of the eSports industry. That means such a geo target as the USA is a wise choice in the long term - you have the opportunity to be among the first to occupy the niche.
INFOGRAPHICS (GEO USA & UK)
Also, you can target alternative markets. For example, some Asian countries generate a generous amount of organic traffic:
The most perspective geos for eSports and gambling verticals are India, Indonesia, Spain, Philippines, and Thailand
Regardless of geographic targets chosen, it won't hurt to research the statistics by OS:
Since the vast majority of users gamble on their Android smartphones, it makes sense to put focus on mobile advertising, or split your ad campaign and target mobile and desktop users separately.
Here's the statistics by browser:
Chrome is the ultimate leader, so comments are needed except for 'optimize your ads correspondingly'.
Evadav provides real-time statistics for advertisers to analyze ad campaigns and boost their efficiency. Click here to register.
2. Develop a strategy
Online gambling and eSports providers usually stick to the four-step strategy:
   Branding
   Acquisition
   Retargeting
   Retention
If you own a new company, you should implement all four steps. If you run a well-established brand, skip the first two steps and focus on retargeting (which is important in 2020) and retention.
3.
Think over design
Banners, popunders, or any other kind of static advertisement should be created according to a simple formula:
Colorful illustration + informative text + call for action = effective ad
Here is the example:
Ideas for texts:
Offer free spins, deposit bonuses, and other perks Talk numbers and provide statistics: "Over 200 games available" or "50K players already enjoy eSport streaming on X". Explain that users can play/watch games 24/7 from any device Focus on safety: persuade customers they can trust personal & payment info to your project Use successful cases. Tell the audience about the profits reaped by your users. Briefly enumerate project's benefits: "Instant payouts", "Low fees", "Live dealers", etc.
When it comes to animation and video ads, you should include the same elements and try to make your video ad short (5-20 seconds)!
4. 8 Tips for eSports & gambling ad campaign optimization
When the budget and the target audience are defined, it's high time for starting your ad campaign experiments. Here are the best practices and pro tips for reaching the best results
1.
Segment the audience
Test different ad types to cover all opportunities. If some certain category of users doesn't react to your ads, try alternative options.
2.
Think over frequency
Change the frequency of ads and see when the highest number of people is reached. Do not bombard3. your audience with ads if you see no difference in payback.
3.
Try intent retargeting
That allows to make audience targeting more efficient and lowers the CPA of ad campaigns. Cross-channel retargeting allows reaching the most high-value customers.
4.
Cease inefficient advertising
Your CTR depends on many factors – ad images, texts, targeting efficiency. The lower the CTR, the higher the CPC. If some ads have low CTR, stop displaying them and find an alternative.
5.
Partner with eSports influencers
Contact the top streamers on Twitch and YouTube and ask them to promote your product by native advertising, Instagram posts, or via simpler and cheaper ad formats.
6.
Host and advertise team events
That applies to well-developed projects that have enough resources to organize tournaments and mass competitions.
7.
Evaluate and revise your strategy
To make sure you get the desired results, evaluate your ad campaign periodically and analyze results to implement timely corrections.
8.
Identify the right channels
While online gambling ads work perfectly on any entertainment-related websites and ads, eSports ad campaigns should be performed on special platforms, such as YouTube, Twitch, Gosu Gamers, Hitbox, Bigo Live, or Azubu.
Why Evadav?
Evadav ad network covers all popular verticals, including eSports, gambling, and betting. We strive to provide the highest CPM rates together with exceptional conditions for customers:
   Access to Premium publishers;
   Flexible customization of target audience by different parameters;
   100% viewability of ad creatives;
   Over 200 mln push ads served daily;
   100% brand safety;
   Creatives are made in accordance with the global standards and with an individual approach;
   Protection against fraud
Reap maximum benefits from your ads in eSports and gambling! Register in Evadav right now.
Blackgrove


New Elite


Posts: 2
Threads: 0
Joined: Nov 2019
Reputation: 0
thanks for the helpful article
CharlieHarper


More bots. -> More sleep. ;-)


Posts: 3,253
Threads: 279
Joined: Jan 2017
Reputation: 298
Achievements:


(2020-06-29, 11:20 PM)

Blackgrove Wrote: thanks for the helpful article
Are you really thankful?
So why do you use the same Russian IP network like the EvaDav posting account? @
EvaDav
---
.
CPAElites Essentials (2020)
is coming:
Click /here/ to read more!
Click /here/ to follow discussions, feedbacks and ideas!
---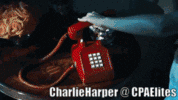 Automate your daily work with Bots!
Then you'll have more time to sleep. ;-)
Related Threads
Thread
Author
Replies
Views
Last Post
MyLead - a global affiliate network distinguishes by innovative! Over 500 campaign!
MyLead
95
10,956
2020-07-03, 04:09 PM
Last Post: MyLead
ProfitSocial - Monetize 100% of your traffic with new smartlink Affiliate Network
ProfitSocial
63
7,055
2020-07-02, 02:07 PM
Last Post: ProfitSocial
Armorica - E-commerce CPA Network | Direct CPA and RS offers for All GEOs | SmartLink
DecentCPA
1
88
2020-06-27, 04:52 PM
Last Post: CPAElites Advice Bot
TerraLeads – World's First CPA Hub | Own In-House Production | COD | Daily Payments
Terraleads
172
22,995
2020-06-25, 05:25 PM
Last Post: Terraleads
FIREADS.ORG ALL-IN-ONE, INNOVATIVE AFFILIATE NETWORK!
FireAds
81
9,990
2020-06-25, 12:36 AM
Last Post: contentcouch