Approved Network AdCombo – your best business partner in CPA marketing
Stacy_AdCombo


Upcoming Elite


Posts: 236
Threads: 11
Joined: Jul 2016
Reputation: 12


Achievements: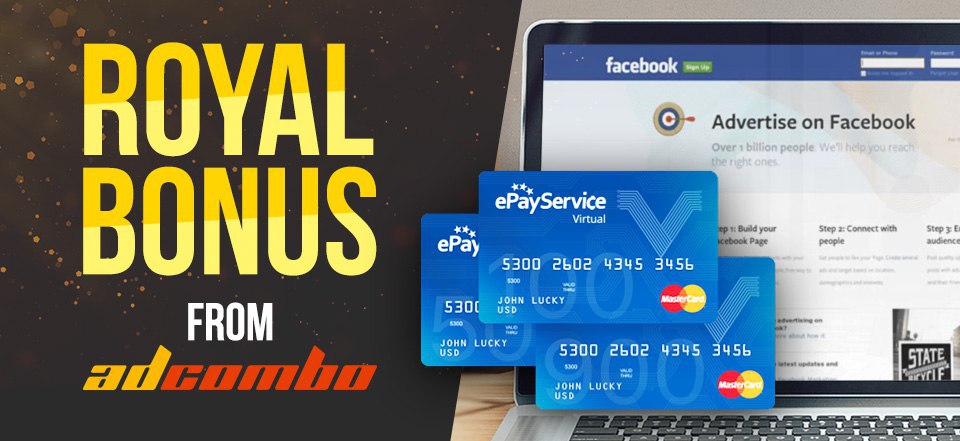 AdCombo

's Royal Fit! A special bonus that is available only for our publishers. We've got to show what the real network's concern looks like.

AdCombo

and ePayService provide you with an exclusive opportunity to solve all the payment concerns.

EPayService is ready to provide a universal solution for the Facebook Ads and Google Ads payment just for our webmasters. What's the deal? Everyone knows how irritative can the payment process be. From now on, you all have a unique opportunity to get rid off this problem by using one physical ePayService card (it includes up to three virtual credit cards with the reissue service).

Benefits:
- Discussions banned from the forum. No selling of cards are allowed on this forum. are provided with the same BIN as physical ones. There will be no difference at all;
- All the cards are bound to a particular address, the payment can be fit to your certain way of advertising and it won't generate a trigger "suspicious activity";
- Facebook Ads and Google Ads trust a lot BIN addresses of ePayService;
- Each

AdCombo

affiliate may have up to three Discussions banned from the forum. No selling of cards are allowed on this forum. at a time, banned ones can be easily re-issued;
- Discussions banned from the forum. No selling of cards are allowed on this forum. have pretty high limits ($ 5,500 for the balance recharging and the total turnover up to $ 600,000) and live for six months.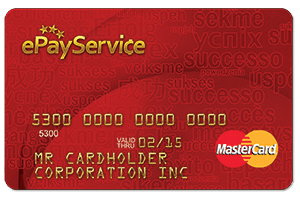 Moreover, you can use those cards as a common payment. Exchange rates, money transfers, and cash-out from the ATM are pretty good. The cards are international so you can get your cash in almost all countries all over the world. Limit of the daily volume of transactions is $8500 (so is the max balance).

Also, the service is mainly a payment for webmasters, freelancers, affiliates and small entrepreneurs. So no one is going to question the source of funds – that's a good thing.

Finally, the most important benefit: your card will not be blocked just because you decide to transfer your money to any online-payment service.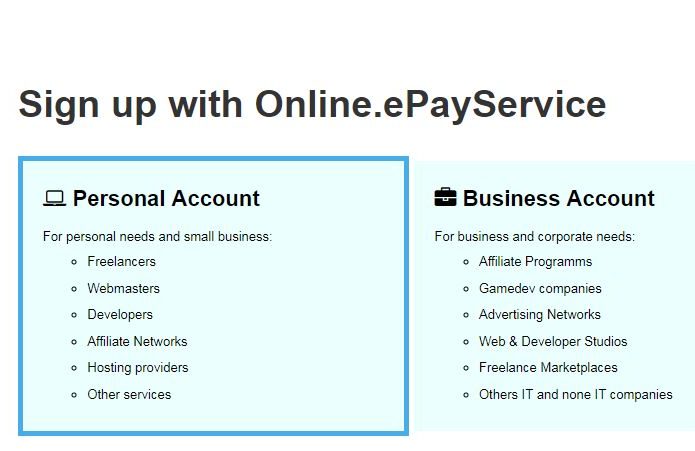 But there is one tiny little issue. Using ePayService CCs, don't even think to leave your Facebook bills unpaid. The company values the reputation of its BINs, so as soon as affiliates leave their accounts in the negatives and re-issue their cards – the service will block access with all the funds (and it's right).

How can you get it?

You need to submit an application using

OUR link

(so the emission and delivery of the regular card will be for free). Contact your affiliate manager, ask for the link, register and – there you go – get your card for free!

BY THE WAY,

you can get the card only if you actually run traffic to

AdCombo



That's it. And we highly recommend you to hurry up because the offer works in a test mode and could be suspended at any moment ?
Share This Thread :

Stacy_AdCombo


Upcoming Elite


Posts: 236
Threads: 11
Joined: Jul 2016
Reputation: 12


Achievements: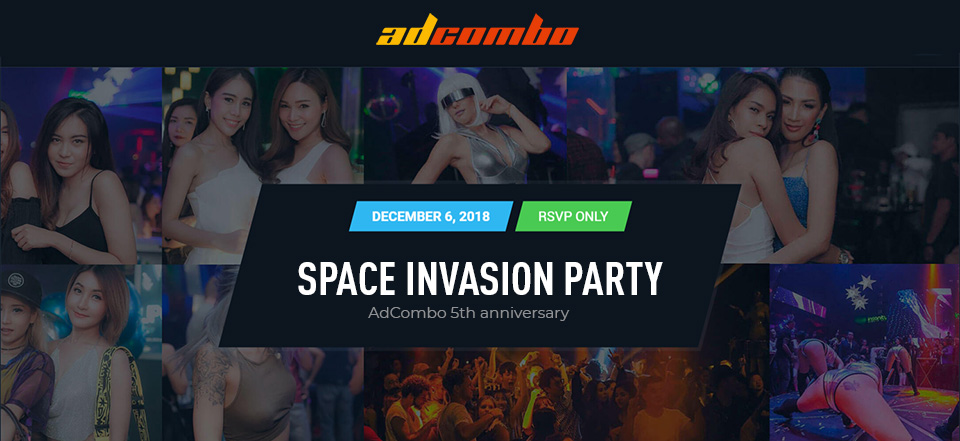 AdCombo

is not only about hard work, but it's also about great, awesome parties too! Anyone who had ever visited our events remembers them for a long time! And if you don't believe us, there is a way to check the fact – we invite you to the

AdCombo

5th-anniversary party that will be held in Bangkok, December 6th!

Our network turned 5 years just recently and we really want to share this moment with you! That is why

AdCombo

makes the

Space Invasion Party

right after the second day of Affiliate World Asia. The bash will be as epic and amazing as it can possibly be and even more – we did our best! Networking with the top affiliates? We got it! Tasty snacks and alcohol flowing? Done! Meeting our managers and having much fun? Of course! And rest assured, if you miss it, you'll regret it for the rest of your life!

You can get all that for free! But as soon as our party is exclusive and private, you need to:

1)

Check-in on the facebook event,

click the "going" button here – https://www.facebook.com/events/961181964089913/

2)

Drop your application here

– http://awa.

adcombo

.com/

You better hurry up – we have just

300 passes

! And the sooner you check-in, the better chance you will be accepted!

We will be happy to see each and every one of you there!
Stacy_AdCombo


Upcoming Elite


Posts: 236
Threads: 11
Joined: Jul 2016
Reputation: 12


Achievements: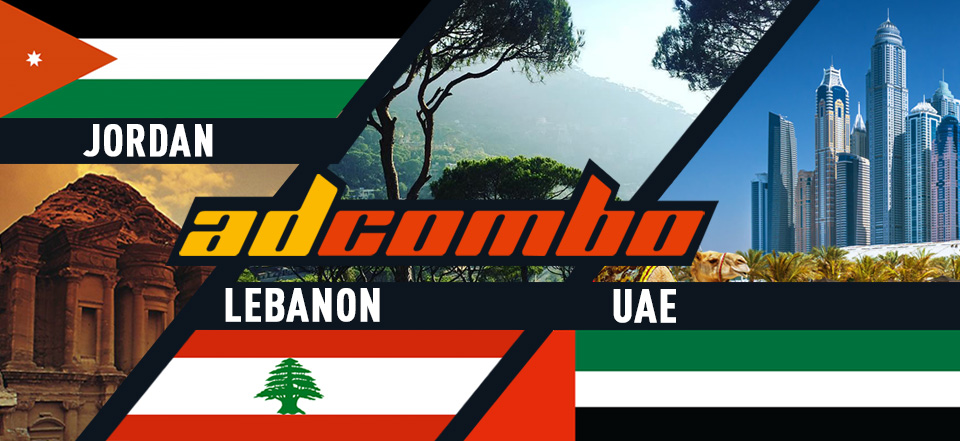 AdCombo

has opened totally new offers in J

ordan, Lebanon in UAE

! No other network has such offers in these GEOs and you all know what that means – no competition. In addition, they were absolutely private and almost no one ran it yet! So we are glad to say it is a really new market with fresh traffic and there is a new audience that is starved for new content and eye-catching ads ?
Since we have promised you tips and lifehacks on those GEOs, now we are going to tell you more about these regions.



And we begin with the United Arab Emirates (UAE, Emirates).

The majority of the population in the country are expatriates from other countries so no surprise they use both

Arabic

and English versions of the country code top-level domain (ccTLD) – .ae (English) and .امارات (Arabic).
And speaking of the popular things – we made a list of the 5

most visited websites

in the UAE:

Facebook

Google

Google.ae

YouTube

Yahoo!


As you can see the majority of these websites aren't regional websites but global websites with a regional presence.
And what about

top 5 regional websites

? Let's see:
Google.ae
Dubizzle.com

Souq.com

Gulf News

Kooora

News, sport and shop resources – this is what the Arabs are interested in.
Also, you may have noticed that they use regional Google site, not a global one.
But despite this, both English and Arabic are used in the UAE. Depending on the specific product you are promoting in the region it's important to do your keyword research thoroughly in order to utilize your and efforts most effectively.
Also,
a couple of insights
for you: "UAE" as a keyword has much higher exact match search traffic than "United Arab Emirates" (obviously because it is much easier to type). Another important thing you should know is that the keyword "Dubai" has about 10 times more traffic than the country name (any of the versions).
And now let's get to our favorite part, we are going to talk about
social media.
In the UAE, as in most countries, social networks are becoming a central part of daily life. And, of course, no surprise that Facebook is a leader with 3.4 million UAE users. But then surprisingly goes Linkedin with more than a million users. And the third place is Twitter – 305K active tweeters.
What can we say about
mobile marketing
there? Go and explore it!
Mobile marketing is one of the most (if not the most) rapidly growing online channels in the UAE. Smartphone usage continues to grow and the country has the lowest cell phone usage cost (out of any Middle East country). Some lower class members of society may not even have regular access to a PC making their smartphone their sole gateway to the Internet. So using mobile banner ads may be a really good idea for your profit ?
Moving on – Lebanon ?

Lebanon (as well as Jordan we will talk about a bit later) is not such an advanced country as UAE when it comes to affiliate marketing and digital marketing in general. Regardless, Lebanon hosts an increasingly tech-savvy population of over 6 million, with a wide-open Internet-ready for digital marketers to make a profit from.
But back to the overview. The ability to target the right consumers for your product efficiently and intelligently depends on a good understanding of the motives, background, and culture of that audience (we hope it's not news). So let's quickly see what background this country has.
Lebanon has 6 million people, 95% is Arab and, what is way more important,
40% of the population is Christian.
This actually makes Lebanon the country with the greatest amount of Christians in the Middle East. This information can be very useful to publishers both in terms of targeting their Lebanese audience respectfully, and also for the creation of various seasonal ads and promotions.
The official language is
Arabic
and
French
is used as the second language. Knowledge of English says about high levels of education.
Lebanon uses only one ccTLD – .lb .
Let's see what
sites they visit most often:
Google.com.lb

Facebook.com

Google.com

Youtube.com

Live.com

The same situation as the UAE has – the majority of the list aligns to internationally popular websites such as Google and Facebook. Then let's see
top 5 regional websites:
Google.com.lb

Aljaras.com

Bintjbeil.org

Greenarea.me

Saidaonline.com

Way more interesting, right? Apart from Google.com.lb and Greenarea.me, the sites focus on either entertainment news in the Middle East or on Lebanese current events. It is logical to assume, that there is a high level of interest across the Lebanese population on modern developments, entertainment, and information. Use this trend to target your ads more effectively ?
Social media and networks.
There is no need to say that Facebook holds the first place but it takes the lion's share of the market – 80.4% of the Lebanon population use the Internet and nearly 78% of that 80.4% use Facebook! Impressive, don't you agree? Second place is for Twitter and then goes Linkedin.
By the way, Facebook boasts approximately 95.2% of the social media traffic on mobile, with Twitter earning 3% and all other sites (such as Google+, Tumblr, and YouTube) receiving other amounts of traffic.
Speaking of
mobile traffic
– Lebanon has been lauded as the country in the Middle East that is most quickly going mobile. It was around 25% penetration in 2006 and now it's about 89-90%!
There is a lot of opportunities for affiliates to make a profit in Lebanon, with the country's low competition and rising interest in mobile search and online exploration. All you need is be patient and research the local market as thoroughly as you can.
And the last but not less important – Jordan.

Begin with the basic information. Affiliates that are looking for an audience in Jordan should make their ad campaigns bearing in mind the young age of the country and population (about 42.2% is under 15 years old), large Muslim majority in the state and the emerging economy of the country, with the official unemployment rate 13% and the unofficial rate estimated at 30%.
The official language is
Arabic, English
is a common second language among the middle and upper classes of society. So, publishers that are hoping for high visibility on their ads should focus on creating relevant keywords and ads written in the Arabic language with Arabic characters, with a lesser focus on English.
As well as Lebanon, Jordan has only ccTLD – .jo.
Moving on.
The 5 most popular global websites
are almost the same as the UAE and Lebanon have. So, it's more interesting to see the
top 10:
Google.jo

Facebook.com

Youtube.com

Google.com

Garaanews.com

Alwakeelnews.com

Sarayanews.com

Ammonnews.net

Alkawnnews.com

The most notable thing about this list is the high prevalence of
news websites among the top visited
sites there. Jordan is a bit of an anomaly in this way, as most countries typically have more social media pages and search engines (such as Twitter, LinkedIn, and Bing) featuring in their top 10 listing.
You should use this insight to focus your advertisements toward a curious and knowledgeable group with a high interest in the future of their country.
Due to the high Internet and smartphone penetration, Jordanians are very active on
social networking sites
– 84% of Jordanians use social websites such as Facebook and Twitter with 28% accessing these sites on their phones.
Jordan has the greatest preference towards Facebook in the Middle East but also shows high loyalty to Twitter – with 63% of the country subscribed and checking the site daily – take that into account.
For a country with such a high rate of smartphone and Internet penetration, Jordan's
mobile market
seems lacking. Most likely, the largest barrier to a thriving mobile market is the heavy taxation levied on mobile services.
And while competition for the mobile market is currently low in Jordan, the current state of taxes and the economy may mean that the market will not prosper in the future and mobile ads is not really a good idea yet.
So, affiliates may find great success running advertisements in Jordan due to the country's low competition rates in PPC advertising, high Internet penetration rate, and young and increasingly technical population.
In conclusion
of the overviews above, we can say that there are enough weighty reasons to explore this market now. People are only starting to learn this part of advertising. Hooks and tips that don't work anymore for popular GEOs are totally new and interesting for this audience.
Stay tuned and don't miss more tips ?
Stacy_AdCombo


Upcoming Elite


Posts: 236
Threads: 11
Joined: Jul 2016
Reputation: 12


Achievements:


We already did the review at our new GEOs – Lebanon, the UAE, and Jordan. And now it's time to tell some interesting lifehacks and tips. Since those offers were private and some of our affiliates have tested it, we can provide you with some useful info. So, what do you need to know to make a profit?
The first thing affiliates think about is legal problems. There are rumors that Arabian countries have strict laws about advertising and you may have big problems if you will not abide them. Well, Arabian countries do have strong laws but while our team ran the offers, they didn't have any problems with them. You just need to learn a bit about those countries (and you can get some useful info from our review here).
Many affiliates think that those GEOs need a special approach. That's not true though ?
Actually, you can use your usual creative materials for those countries, there is no need to change it. But if you want to make it as profitable as it can be, we have some tips.
Some local networks don't allow creative materials with bellies so better use something more abstract. Pictures with skin and stuff like bottles and cans are pretty popular and have a good conversion rate for health and beauty offers. By the way, Goji Cream goes really well there – even though women wear the veils and almost no one sees their faces, they want to look pretty (as any girl does :). Speaking of the text part of banners, better present the information directly. What sort of product it is, how does it help, how much younger or thinner you may look after using it and so on.
In general, there is a lot of traffic – search engines, social networks, you can even try Instagram. But note that accounts are blocked more often and sooner than in other countries. Also, we recommend you to try push-traffic – it works really good with those GEOs. By the way, there are some local networks and they worth trying since they know its market better.
And as long as we're talking about local "things" – take the details of every country into account. For example, Lebanon has electrical problems and sometimes it affects the conversion rates and traffic in general. And the UAE, for its part, has lots of immigrants and this is why you are free to use creative materials in English ?
Want to know other insights? Stay tuned for more useful info!
Stacy_AdCombo


Upcoming Elite


Posts: 236
Threads: 11
Joined: Jul 2016
Reputation: 12


Achievements: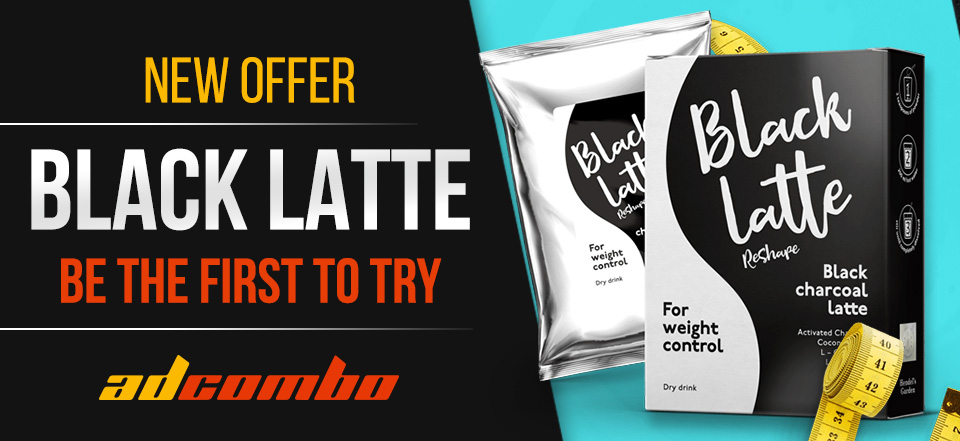 Christmas is just around the corner and do you know what does that mean? It's time to set up your campaigns for the weight-loss offers. We present you Black Latte! This product is the last word in the diet-offers market now. So, what's the deal?
Black latte is a weight-loss mix of coffee and activated coal. It absorbs fat, transform it into energy; purifies your body from toxins and wastes; reduces the feeling of hunger and gives you vigor. Moreover, there is a nice little bonus – the product helps with the production of dopamine – "the hormone of happiness". Just dissolve 2 tablespoons in a glass of water, take 2 times a day and that's it.
Today many coffee houses around the world offer a special detox-latte with coal and search engines are full of the recipes. Actually, that's quite good for us ?
Search #CharcoalLatte hashtag on Instagram and you will get thousands of pics for your creative materials.
By the way, if you have already run diet offers then it is a perfect option for you. Same target audience, same people, same approach but the absolutely new product – just edit campaigns, change your creative materials and start running Black Latte. What can be easier?
So, you have all the information you need to make a profit. But why don't we make it even more? ?
AdCombo
has increased the payouts for this offer! Check it out:
[17755] Black Latte – RO 17,5$

[12745] Black Latte – ES    22,5$
][12615] Black Latte – DE, AT  19$

][12616] Black Latte – CY, GR   21$
][17757] Black Latte – HU   15$
][11814] Black Latte – IT  24$
][12619] Black Latte – BG  17,5$
][12620] Black Latte – CZ  17$
][17756] Black Latte – FR  17,5$
][12618] Black Latte – PL   16$
][12621] Black Latte – SK   17,5$

][17754] Black Latte – PT  17,5$
C'mon, make creative materials, set up campaigns and get your money! You know that the ones who try new offers first have more chances to make a good profit  ?
Stacy_AdCombo


Upcoming Elite


Posts: 236
Threads: 11
Joined: Jul 2016
Reputation: 12


Achievements: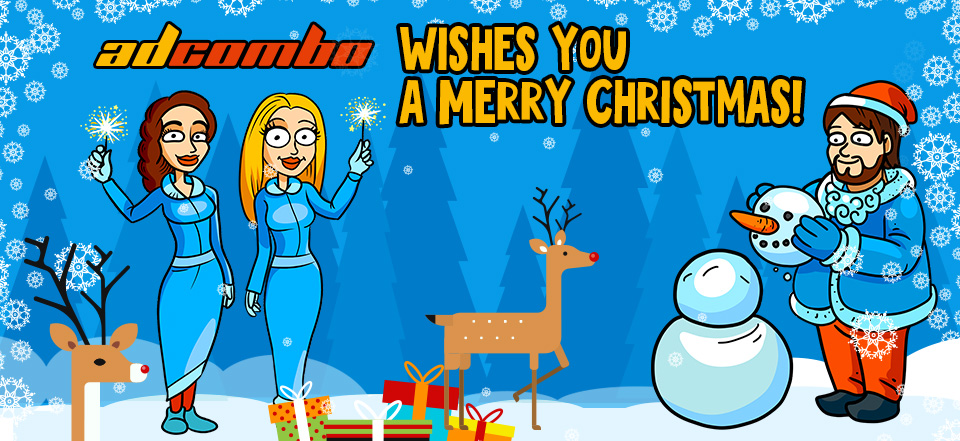 Is it the end of the year already?!

We were so intent on our work, meetups, and networking with the affiliates that didn't even notice when December has come. And so did all the winter holidays, especially Christmas!
2018 has been amazing in every way and this is a tribute to your persistence. Of course, we did contests, meetups, participated in conferences and many other things. But all of this we do for you and without our great affiliates, we wouldn't have made remarkable progress!
But we're just getting going ?
We got huuuge plans for 2019! New offers, GEOs, tips, events, contests with prizes and this is only a tip of the iceberg. We promise you to do our best and make your work with us as pleasant and easy as it can possibly be.
AdCombo
would like to extend to all of you our best wishes for Christmas – the best of health and happiness, great payouts and conversion rates higher than the mountains, huge ROI and an endless stream of ideas for your creative materials! We are so grateful to have you with us, guys! ?
Merry Christmas everyone!
Hellgate


New Elite


Posts: 40
Threads: 8
Joined: Jun 2013
Reputation: 0
Hello, I am running offer related to Amulet but i am getting so many leads on Hold. Approval rate is about 25%, Kindly tell me how much time is normally needed to get those leads approved. Thanks!
Stacy_AdCombo


Upcoming Elite


Posts: 236
Threads: 11
Joined: Jul 2016
Reputation: 12


Achievements:


(2019-01-09, 03:35 AM)

Hellgate Wrote: Hello, I am running offer related to Amulet but i am getting so many leads on Hold. Approval rate is about 25%, Kindly tell me how much time is normally needed to get those leads approved. Thanks!
Hi,
It can take up to three days. But better check with your Affiliate Manager.