Reminder: No PM spam!
CharlieHarper


More bots. -> More sleep. ;-)


Posts: 3,008
Threads: 261
Joined: Jan 2017
Reputation: 283
Achievements:


Yesterday somebody spammed several CPAElites members via PM.

We don't monitor any PM traffic (we're not BlackHatW*rld), but honest CPAElites members report such manipulations to us. And we really appreciate such reports.

If you get caught spamming CPAElites members via PM - especially when you don't have a sales thread and/or the permission to even create a sales thread - you'll be permanently banned, and your social contacts/domains will get filtered. Permanently. No questions asked. And no matter if you are a trusted member or not.

We have to protect our honest CPAElites members!

Please remember this rule.


* Edit: Totally forgotten - Your bad that I know how to shoot some MySQL queries at the Linux console. And tadaaaa... your PMs were gone. Oops. :p
---
.
You should better deliver the things you have guaranteed and signed for, Mister!

Or do you want the situation to escalate totally?
"Money is

not

everything in life!"
(famous quote)
---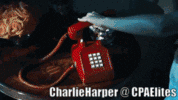 Automate your daily work with Bots!
Then you'll have more time to sleep. ;-)