Reminder: No PM spam!
CharlieHarper


More bots. -> More sleep. ;-)


Posts: 3,304
Threads: 285
Joined: Jan 2017
Reputation: 300
Achievements:


Yesterday somebody spammed several CPAElites members via PM.

We don't monitor any PM traffic (we're not BlackHatW*rld), but honest CPAElites members report such manipulations to us. And we really appreciate such reports.

If you get caught spamming CPAElites members via PM - especially when you don't have a sales thread and/or the permission to even create a sales thread - you'll be permanently banned, and your social contacts/domains will get filtered. Permanently. No questions asked. And no matter if you are a trusted member or not.

We have to protect our honest CPAElites members!

Please remember this rule.


* Edit: Totally forgotten - Your bad that I know how to shoot some MySQL queries at the Linux console. And tadaaaa... your PMs were gone. Oops. :p
---
.

16th of November 2020
Attention! I'm currently injured and under heavy medication (13 different pills per day, some up to 4 times per day) incl. opioids/morphine (600 mg/day, maximum allowed dose). So please expect some delays (days) if you contact me. If possible, please contact me at Discord. I'm sorry about any inconvenience. (4th of January 2021)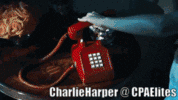 Automate your daily work with Bots!
Then you'll have more time to sleep. ;-)