Blackmailing, enforcement of a sales thread against the rules
CharlieHarper


More bots. -> More sleep. ;-)


Posts: 3,304
Threads: 285
Joined: Jan 2017
Reputation: 300
Achievements:


Blackmailing, enforcement of a sales thread against the rules
A very inactive member asked us for weeks about the creation of a sales thread regarding a forbidden product/service (against the CPAElites rules since a long time).
He received many, many replies. Sometimes more than 5 replies per day (!).
Today he decided to write a public negative review about CPAElites with false accusations. He pretended to have paid a "sticky" thread, although such offers have been stopped immediately after the CPAElites sales to the new owner company in April 2019. Besides the fact that he knew about the issues regarding missing/unknown payments of the previous CPAElites owner/admin H*wkE*e here
https://www.cpaelites.com/thread-67144.html
He didn't show any payment proof regarding any sponsoring or "sticky" thread, he paid for at H*wkE*e. And H*wkE*e still didn't deliver a list of received or pending payments since almost 150 days. But even if he would have paid anything privately to H*wkE*e, his offer may have expired months ago.
Additionally he contacted us via PM and told us that he'll remove the negative review with false accusations right after we have approved his sales thread.
Long story short: We don't support blackmailing, this won't work.
So we had to ban him:
"The user SkyisTheLimit is banned permanently for the following reason: Blackmailing, trying to force the approval of forbidden sales over weeks, negative public review about CPAElites with wrong information (payment, sponsoring - but money has never been paid). - Banned until you changed your mind (use the contact form)."
https://www.cpaelites.com/User-SkyisTheLimit
---
.

16th of November 2020
Attention! I'm currently injured and under heavy medication (13 different pills per day, some up to 4 times per day) incl. opioids/morphine (600 mg/day, maximum allowed dose). So please expect some delays (days) if you contact me. If possible, please contact me at Discord. I'm sorry about any inconvenience. (4th of January 2021)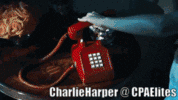 Automate your daily work with Bots!
Then you'll have more time to sleep. ;-)
Related Threads
Thread
Author
Replies
Views
Last Post
Current status (member upgrades, networks, ads, sticky threads, sales threads etc.)
CharlieHarper
0
2,042
2019-06-25, 12:35 AM
Last Post: CharlieHarper
No sales of 3rd party software/material
CharlieHarper
1
685
2019-04-08, 06:38 PM
Last Post: CharlieHarper
Free Marketplace Removed + Exchange Rules Updated Soon
CPAElites Team
0
1,120
2017-09-29, 12:07 PM
Last Post: HawkEye
New [Watch Thread] Update Has Been Implemented
CPAElites Team
0
1,522
2017-06-19, 10:43 AM
Last Post: HawkEye
A new feature - Thread Prefix in threads
John_Wick
1
1,886
2017-05-25, 07:34 PM
Last Post: John_Wick