Account not upgraded to VIP after payment
suroboyo


Rising Elite


Posts: 50
Threads: 2
Joined: Dec 2014
Reputation: -1
Thanks Given: 178
Thanks Received: 4
Achievements:


Hi,
not sure if i'm posting at the right place.
Today I've just upgraded my account to VIPlegends, but it turned out that my account is not upgraded yet even after I made the payment. Shouldn't it be automatically upgraded?

thanks for your attention
Share This Thread :
CharlieHarper


More bots. -> More sleep. ;-)


Posts: 672
Threads: 13
Joined: Jan 2017
Reputation: 80
Thanks Given: 126
Thanks Received: 763
Achievements:


---
.
My latest thread:
3 to 5 Million US$ revenue
---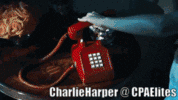 Automate your daily work with Bots!
Then you'll have more time to sleep. ;-)
HawkEye


Grinding hard!


Posts: 9,217
Threads: 1,571
Joined: Mar 2013
Thanks Given: 3,391
Thanks Received: 43,102
Achievements:


I'll tell you the same as I told you via a PM/contact ticket:
Quote:

You used the donate option, it clearly explains you must wait up to 48hrs:




Quote: Wrote:

- You must wait 48hrs for the VIP to be added. Do not contact staff before that time.