About e-mail/zid submit offers
alxwanted6k


Romanian / Road to 100k.


Posts: 671
Threads: 52
Joined: Jun 2013
Reputation: 126
Thanks Given: 1,478
Thanks Received: 3,706
Achievements:


Well, i do cpa for 4 even 5 years but honestly i am not sure yet what e-mail/zid submit offers mean exactly.

My simple question: They just have to submit their e-mail and it's done? Offer its completed? Or they have to do other survey after they submit their emails ?:)
CharlieHarper


... back after health issues.


Posts: 298
Threads: 1
Joined: Jan 2017
Reputation: 26
Thanks Given: 18
Thanks Received: 336
Achievements:


Only in a few cases one submit is enough.

Most of the offers lead the visitor through several signup pages where they have to enter personal details.
---
.
My latest thread:
3 to 5 Million US$ revenue
->
https://www.cpaelites.com/Thread-3-to-5-...US-revenue
---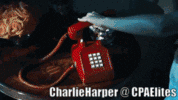 Automate your daily work with Bots!
Then you'll have more time to sleep. ;-)
euforio


Upcoming Elite


Posts: 429
Threads: 6
Joined: Sep 2015
Reputation: 79
Thanks Given: 244
Thanks Received: 172
Achievements:


If you want to start with email submit i advice you to try SOI offer first . SOI= Single Optin that mean you are pay when people send their email only. Not easy to find these kind of offer but that can be possible
lancerimpact


b055


Posts: 875
Threads: 7
Joined: May 2013
Reputation: 111
Thanks Given: 140
Thanks Received: 10,228
Achievements:


Depends on the offer...
Most email submits convert on just that, an email submit on the first page.

They are then presented with numerous offers following that. This is where the money is mostly made for the advertiser.
KentVMason


Rising Elite


Posts: 77
Threads: 5
Joined: Jan 2017
Reputation: 0
Thanks Given: 7
Thanks Received: 11
it's depends, in some offers users needs to fill up all the information and sometimes just an email id is enough to complete the offer.