5 Things You Never Knew About "Jaws"
2014-06-20, 11:43 PM,
(This post was last modified: 2014-06-20, 11:43 PM by DutchPride.)
DutchPride


Back in the game!


Posts: 5,532
Threads: 349
Joined: May 2013
Reputation: 445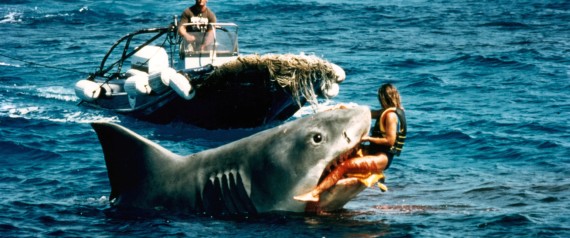 Duuuunnn duuunnn. Duuunnn duuunnn. Duunn duunn. Duunn. Duunn duunn. Dun dun. Dun dun. Dun.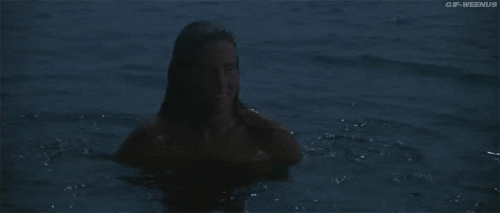 Code:
Forget slasher movies and zombie flicks... nothing scares us like this classic film. It's been nearly 40 years today since Steven Spielberg's "Jaws" premiered in 1975, but we still get shivers down our spin when we hear the menacing movie score. Here are five things you probably never knew about "Jaws" and that shark.

1. The shark had many nicknames on set.
The 25-foot killer shark that terrorized screen audiences was simply called "Bruce" on set. Named after Spielberg's lawyer, the mechanical shark was a complete disaster, sinking on it's first voyage into the waters. The crew reportedly also referred to it as "flaws" or "the great white turd" from then on.

But some good did come from the failure. "I had no choice but to figure out how to tell the story without the shark. So I just went back to Alfred Hitchcock: 'What would Hitchcock do in a situation like this?' ... It's what we don't see which is truly frightening," Spielberg said. It's then that Spielberg decided to use the shark's point-of-view for more terrifying shots and added suspense.
---
Any questions related to CPA belong
here.
Before
posting, make sure you are in the correct section.
I am temporarily absent due to family circumstances.
Share This Thread :