15 MILLION FOLLOWER INSTAGRAM EMPIRE
CPAGOD


New Elite


Posts: 10
Threads: 6
Joined: Dec 2017
Reputation: 0
Hey Elites, 

Awhile back I met some people in Los Angeles who become close friends of mine and started working together. They built a HUGE social media empire on Instagram of 15 Million total followers between 3 pages and get around a BILLION monthly reach. 

They have an extremely motivational story which I shared in the youtube video below, but essentially my friend went from dropping out of high school to trucking to creating his social media empire. By no means was it easy for him to do but he built it in around two years. 

As I said above I work with them in the monetizing aspect and working out brand deals. If anyone has any questions about instagram growth or branding feel free to leave a comment below and I will do my best to respond. It takes time and a grind to grow, but the rewards are worth it in the end. 

Video explanation of above (Longer version): 






DROP SOME QUESTIONS!
Share This Thread :

CharlieHarper


More bots. -> More sleep. ;-)


Posts: 2,372
Threads: 54
Joined: Jan 2017
Reputation: 225


Achievements:


Excuse me, please.

But this won't end in a product sale, referral or announcement of a product in progress, right? ;-)
---
.
Please check my latest thread: https://www.cpaelites.com/Thread-Snapchat-Q-A
---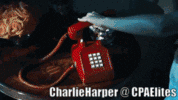 Automate your daily work with Bots!
Then you'll have more time to sleep. ;-)
Fierce


Exhale the negative shit, man.


Posts: 2,033
Threads: 318
Joined: Jul 2013
Reputation: 158


Achievements:


100$ per post right, thats yall gonna do.
---