10 Years of Google SEO Updates
2014-09-20, 03:05 AM,
(This post was last modified: 2014-09-20, 03:06 AM by TylerDurden.)
TylerDurden


SEO/LinkBuilder


Posts: 217
Threads: 30
Joined: Jul 2014
Reputation: 35
Thanks Given: 455
Thanks Received: 1,644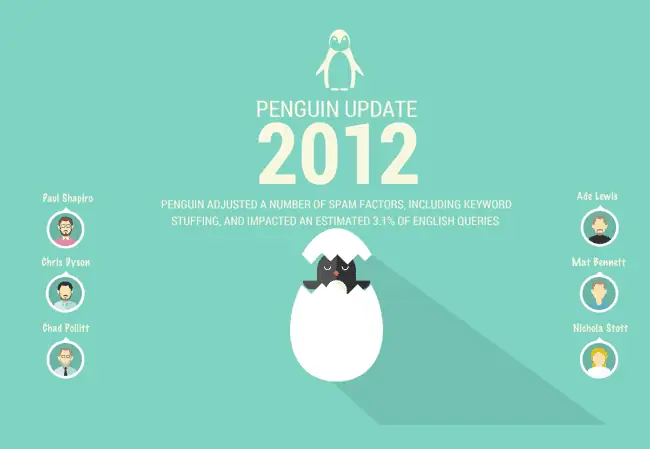 A designed visual journey through updates such as Boston back in 2003 through to the Penguin update in 2012 and the recent Panda 4.0 update.
This inforgrapic will show you all Google SEO updates since 2003, what was their name and for what they were.
Quote:http://www.visualsoft.co.uk/google-seo-a...dates.html
Which one you remember?
Personally I have passed through 2011 updates and till now! A LOT of things have been changed during these years. Wondering what will happen next? What's on Google's mind?
---
When you reach maximum level you stop leveling.
Share This Thread :