(...)
cpaseeker


Rising Elite


Posts: 99
Threads: 2
Joined: Mar 2014
Reputation: 3
We have (...)
The mode of payment, we accept is either (...)
Moderator edit: Advertising removed (against the CPAElites rules).
Share This Thread :

CharlieHarper


More bots. -> More sleep. ;-)


Posts: 2,374
Threads: 54
Joined: Jan 2017
Reputation: 225


Achievements:


(2019-02-09, 11:59 PM)

cpaseeker Wrote: We have (...)

The mode of payment, we accept is either (...)
You received several warnings already, violated the CPAElites rules 5 times now. If anything else will happen, you'll be banned.
Please read, understand and follow the CPAElites rules:
- If you want to advertise your services/products, please create a sales thread at the marketplace section (paid membership required, manual approval of the sales thread required/not guaranteed).
- No exchanges.
Rules:
https://www.cpaelites.com/misc.php?action=help&hid=13
Thread closed.
---
.
Please check my latest thread: https://www.cpaelites.com/Thread-Snapchat-Q-A
---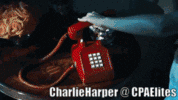 Automate your daily work with Bots!
Then you'll have more time to sleep. ;-)