⚡Happy new year! ⚡
CharlieHarper


More bots. -> More sleep. ;-)


Posts: 3,304
Threads: 285
Joined: Jan 2017
Reputation: 300
Achievements:


⚡
Happy new year, everybody!
⚡
2019 will be a great year for CPAElites. With unique features, many changes and exciting tools. Trust me. :-)
---
.

16th of November 2020
Attention! I'm currently injured and under heavy medication (13 different pills per day, some up to 4 times per day) incl. opioids/morphine (600 mg/day, maximum allowed dose). So please expect some delays (days) if you contact me. If possible, please contact me at Discord. I'm sorry about any inconvenience. (4th of January 2021)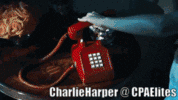 Automate your daily work with Bots!
Then you'll have more time to sleep. ;-)
Happy new year to you Charlie, and everyone else as well.
RushingWind


AdWork Media


Posts: 1,850
Threads: 145
Joined: Jan 2014
Reputation: 212
Achievements:


---
IM2020


Upcoming Elite


Posts: 438
Threads: 5
Joined: Jun 2013
Reputation: 19
Achievements:


Happy new year guys.
letz rock
DrKent


Turn your wounds into wisdom.


Posts: 2,093
Threads: 36
Joined: Jul 2013
Reputation: 303
Achievements:


Happy New Year @
CharlieHarper
and all of the Elites as well!
manjeshsingh


Upcoming Elite


Posts: 196
Threads: 7
Joined: Feb 2017
Reputation: 0
Achievements:


Awesome! Happy new year guys
georgeh


Upcoming Elite


Posts: 178
Threads: 9
Joined: Feb 2017
Reputation: 0
Achievements:


Happy New Year!! Looking forward to see the upcoming tools and features
iBrobot


Upcoming Elite


Posts: 467
Threads: 20
Joined: Oct 2016
Reputation: 18
Achievements:


Happy new year everyone